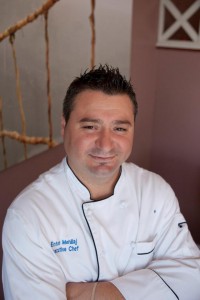 Enton Mehillaj
Executive Chef
Enton Mehillaj grew up in Tirana, Albania and moved to the United States
when he was 18 years old. With very little English, Enton began his culinary career here working at the Regatta Bar and Grill in Westborough, also known as the restaurant at the Marriott in Westborough. Within a short period he moved up the ranks and was promoted to a Sous Chef and eventually he moved to Crown Plaza Hotel in Worcester as a Restaurant Manager. In the recent years he worked as a Corporate Executive Chef for Sodexo in Framingham.
Never shying away from a new challenge, Enton left Sodexo and along with his wife, decided to pursue their dream and open their own restaurant and call it Livia's Dish after their daughter. They completely redesigned and transformed the former site which was occupied by Southeast Asian restaurant for years, into an elegant, intimate dining room.
---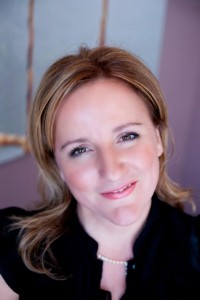 Oriola Koci
Operations Manager
A native of Tirana, Albania, Oriola moved to Worcester, MA in 1996. She was drawn to the hospitality industry while working at restaurants in the area during her college days at Assumption College where she graduated with a Bachelor's Degree in Business Administration. She went on to pursue her career in Human Resources and eventually went back to school and received her Master's Degree from Clark University. During this time, Enton and Oriola traveled the world and continued to dream of opening their own restaurant and serve the dishes that they so much loved in other places. When the opportunity came along she decided to join Enton on this great adventure.